The Griggs Reservoir
The Griggs Reservoir is in Franklin County, positioned in northwest Columbus. The reservoir (Scioto River) runs along State Route 33 , and is run by the Columbus Department of Parks and Recreation as a 521 acre park. Park goers can enjoy bicycle paths, picnic areas, an amphitheater, boat launch, playground, and shelterhouses. This park is also popular for fishing. The Columbus Division of Watershed Management utilizes the reservoir for city water supply. The water is relatively clear, but heavy rains disturb and cloud the water.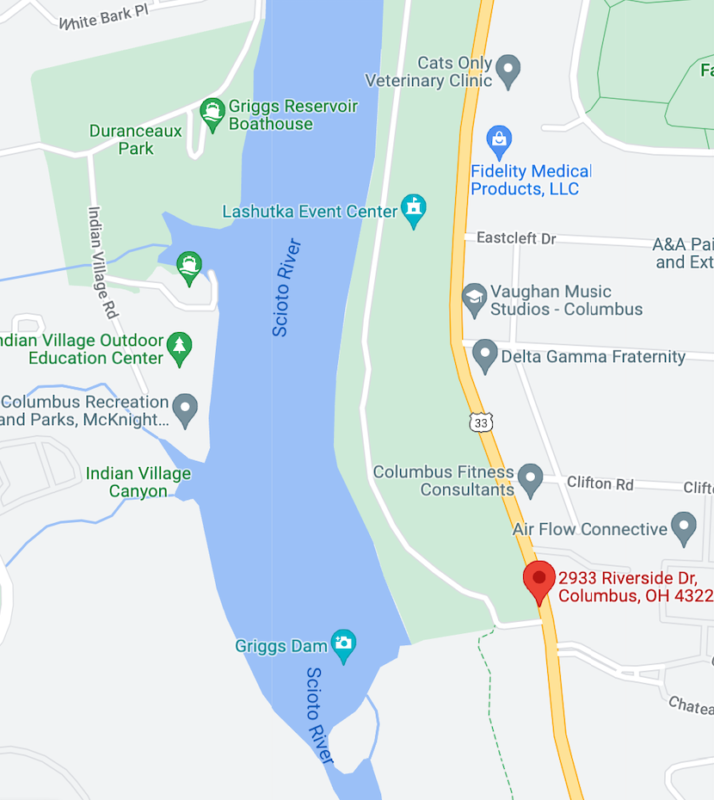 https://www.google.com/maps/place/2933+Riverside+Dr,+Columbus,+OH+43221/@40.018955,-83.0962939,16.12z/data=!4m5!3m4!1s0x883891f73cd35487:0x2b58f2423859aa60!8m2!3d40.0167656!4d-83.0909522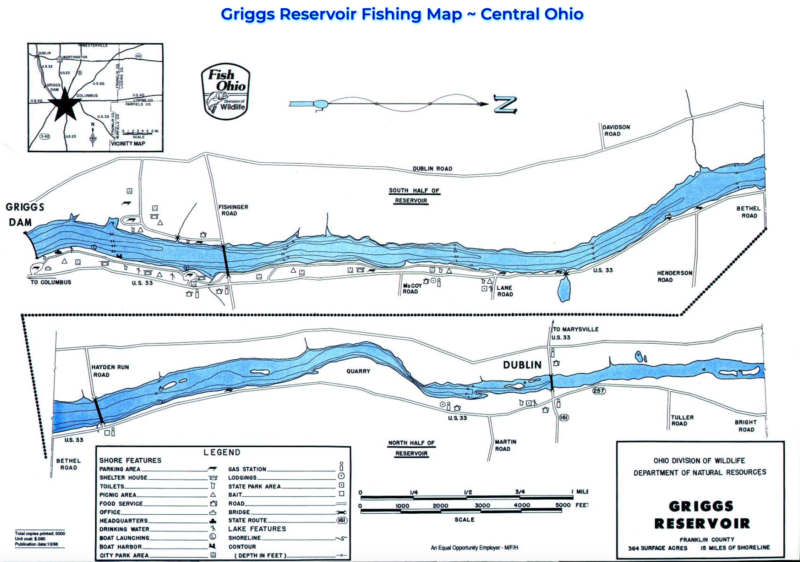 https://gofishohio.com/ohio-fishing-information/griggs-reservoir-central-oh/
*disclaimer–– these upcoming pictures are not from the Griggs Reservoir, but rather from the Batelle Darby Creek Metro Park and the Cedar Bog State Nature Preserve. Stay tuned for plants from the Griggs Reservoir! We will enjoy these new finds in the meantime.
Two new trees!
I. Eastern Redbud (Cercis canadensis)
The blossoms of the Eastern Redbud attract insects looking for nectar, including various species of butterflies. The seeds of the Eastern Redbud are food to the Northern bobwhite and various songbirds, including the chickadees. It provides the materials and site necessary for nesting, as well as shelter for bird and mammals (Arbor Day Foundation, 2022).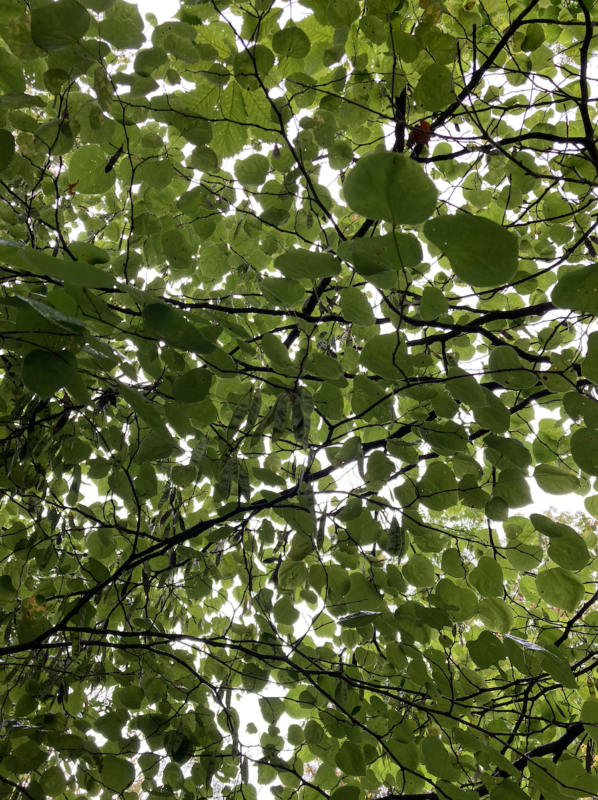 II. Tuliptree (Liriodendron tulipifera)
The tuliptree was very plentiful in eastern America and was popular with loggers for use in railroad ties and fence posts. Additionally, George Washington planted tuliptrees at Mount Vernon, and today they now stand 140 feet tall.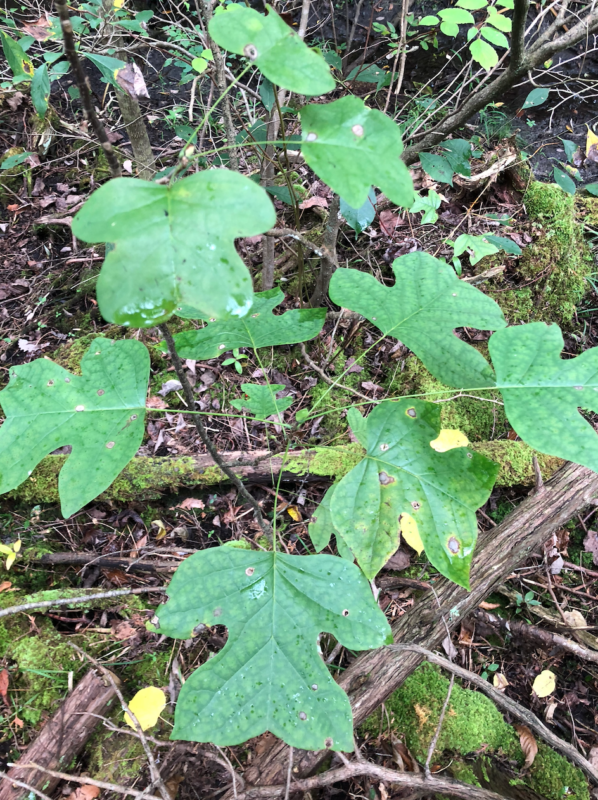 Two new woody vines!
I. Virginia Creeper (Parthenocissus quinquefolia)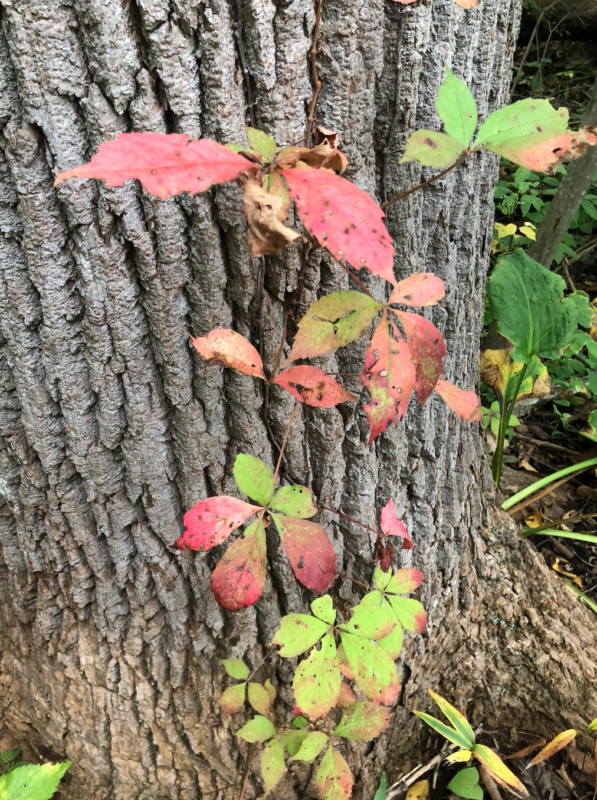 II. Common Moonseed (Menispermum canadense)
The root extracts of the Common Moonseed have been used as a laxative, a way to increase urine flow, and a treatment for syphilis, rheumatism, gout, and skin infections. Other than these extracts, all the other parts of the plant are toxic to humans if consumed.
The name "Moonseed" and genus "Menispermum" make sense, as the Greek word "meni" means "moon" and "spermum" means "seed", and the seeds are said to look like a moon. The species name "canadense", also makes sense as the species was likely discovered in Canada.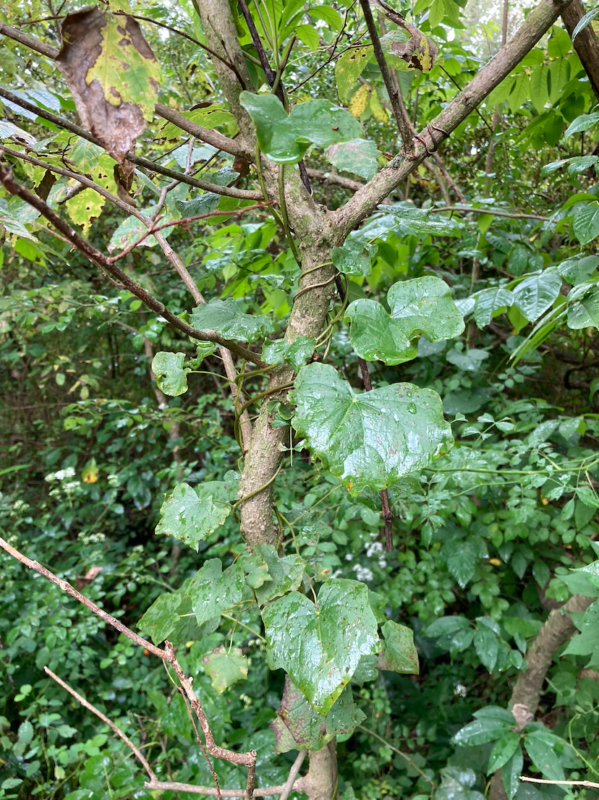 Two new flowering plants!
I. Cup Plant (Silphium perfoliatum)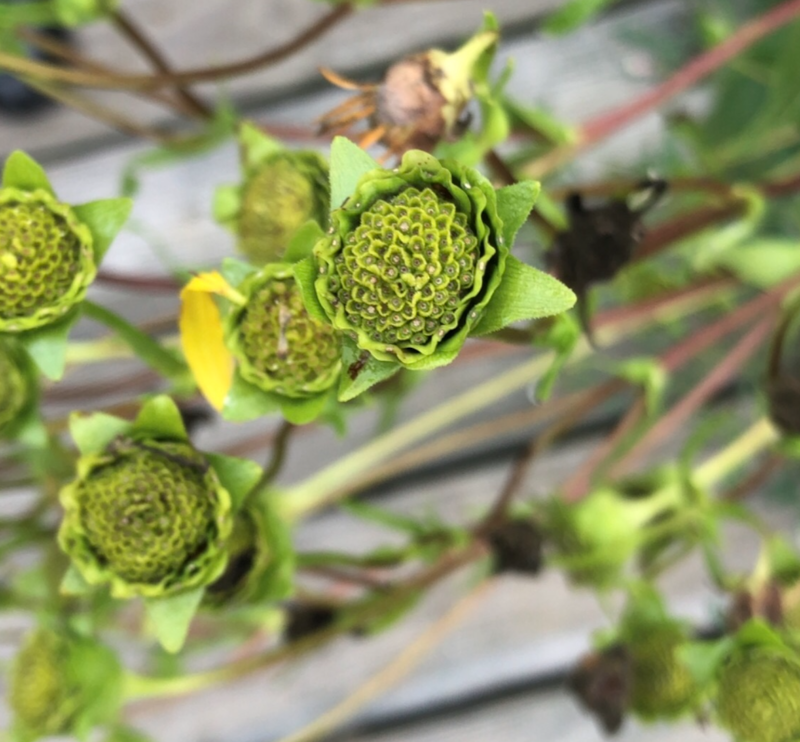 II. Cutleaf Coneflower (Redbeckia laciniata)
The Cutleaf Coneflower attracts butterflies with the nectar from its blooms, and songbirds, like the American Goldfinches, with its seeds. The flower also supports the Wavy-lined Emerald moth's larvae.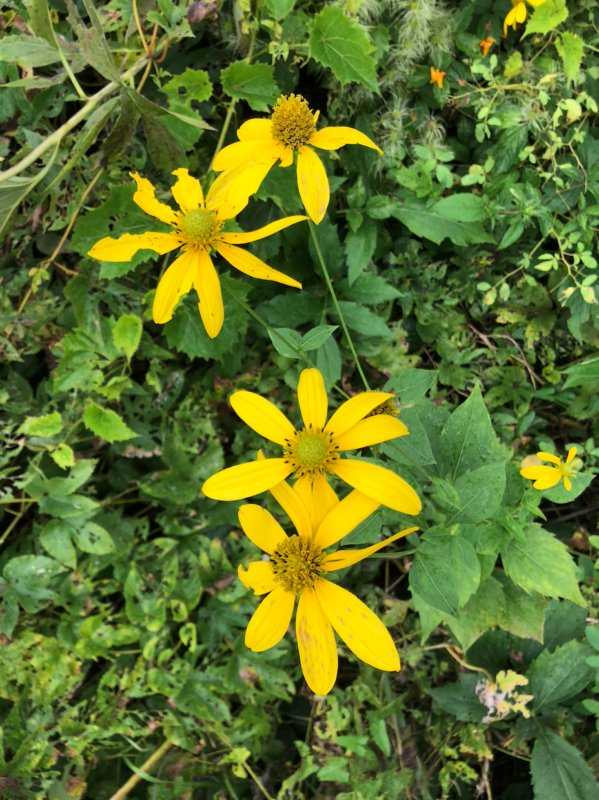 Identify and avoid poison ivy by keeping these traits in mind…
I. The drupes are white
II. There are clusters of three leaves
III. The vine / roots are intricately wrapped